This wikia is a community website dedicated to
Sarah Fine's best-selling novel series Guards of the Shadowlands. Join and help us grow the wikia!

Click here to read about more books in the Guards of the Shadowlands series!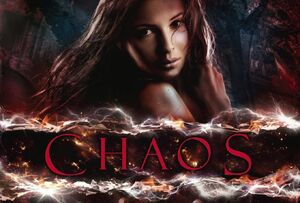 Chaos
is the final book in the
Guards of the Shadowlands
book series. It will be released in October of 2014.
LELA PLUNGES INTO THE DEPTHS OF HELL TO FREE MALACHI FROM CREATURES THAT HAVE WAITED DECADES TO EXACT THEIR REVENGE. But the Judge has her own way of doing things, and Lela must work with Ana, the new Captain, who has a very personal mission of her own. Together, they infiltrate the most horrifying realm either has yet encountered in the Shadowlands—the bitter landscape ruled by the Mazikin. Can Lela summon the strength to see the fight through to the very end? Read more here...






Which is your favorite book in the series?

Loading RSS data...


Create blog post



Thanks to all those who participated! Our winner is @Tsukari from Twitter who picked Lela Santos as her favorite Shadowlands character!

HEY SHADOWLANDERS!

UPDATE: We're in the final days of the Guards of the Shadowlands Kindle giveaway, and author Sar…

Read more >
See more >